We thank you for your interest in exploring CAREERS and Job opportunities within our company, our industry network, our valued Clients and Partners.
If you have already responded to one of our job offers or sent us your CV, we will revue it for qualifying You for our job openings. Should the offer you applied for not be available anymore, we will also safeguard your CV (in accordance with the applicable privacy laws) for offering you other opportunities. You should expect regular information and updates on the eventual progress and rest assured that we value your interest in our group. It is completely free of charge and it instantly unfolds a new world of opportunity.
For the most ambitious candidates we also offer a VIP SERVICE designed to have your application stand out at all times. By registering your application with our VIP SERVICE Your CV will be listed with all our industry partners making it easier for you to find a CAREER path or simply a better job.
By registering, dedicated staff and internal procedures will guarantee that you will stand out from the crowd and be the first to be looked at every time.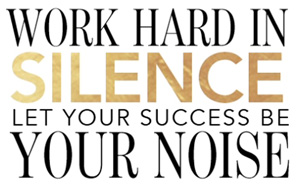 ICONS, our Partners, our Startups, our Joint Ventures and all the companies connected to our network draw from our VIP SERVICE CV database for starting or expanding their business before looking elsewhere.
Fastrack for CAREERS-Job Application:
To complete your "VIP SERVICE Application registration" please proceed with "Opening your File" with us as follows…
Fill-in the "ICONS CAREERS-Jobs Application form":
DOWNLOAD – "CAREER-JOBS_INSTRUCTIONS" – here!
Send your updated CV (preferably with color passport photo) via e-mail to careers@iconsfze.com (please indicate sector of interest).
Pay "VIP SERVICE Administration and registration fees" of USD 126,00 (USD one hundred and twenty six only) by clicking on the

"

Pay Now"  button below.
Include in above e-mail as attachments:

Eventual copy of Master's Degree, Diploma or School Certificates;
Eventual Reference Letters or other references;
Privacy statement as follows: In accordance with the Governing Privacy Laws meant for the protection of personal and sensitive data, I hereby authorize ICONS FZE the owners and managers of this website and related database to keep, handle, update and maintain my personal and professional data for the purpose of rendering services and support to me and to the industries. With the completion of this registration form I express my authorization according to the above and can modify or withdraw it at any time. To modify or withdraw my authorization I should communicate my desire to do so to ICONS FZE in writing;
Attach proof of payment or scanned payment confirmation.

Notice:     If you are an ICONS Investor this "Admin Submission Fee" is Free of Charge. Courtesy of ICONS GROUP as an ongoing commitment towards synergy and loyalty of its Shareholders. For more information on how to become an ICONS Investor please visit this link: http://www.iconsinfinity.com/investors/. For information on Benefits, Return on Investment, Bonus & Savings and Guarantees please see: http://www.iconsinfinity.com/2018/11/the-icons-ownership-opportunity/.
Undertaking:     I, the applicant, hereby certify that I have read and understood all the statements/questions in this application. The answers and information furnished in this application are true and correct to the best of my knowledge and belief. I understand that once paid the application is non-refundable irrespective of the outcome of my application and doesn't in any way guarantee success which will largely depend on my qualifications and profile. I agree that I cannot cancel or amend this transaction. Any amendments are subject to a new application.
IMPORTANT:     We will acknowledge receipt of your subscription and revert with potential job opportunities.