ICONS INTERNATIONAL GROUP (ICONS) is an International Business Consulting Corporation based in the United Arab Emirates and connected with other major countries through a network of professionals.
ICONS is actively engaged in a number of services which are specially aimed to cross border investments and company expansion programs. Our duty is to inform, support, train, help manage and develop enterprises, companies or individuals skills that intend to invest in innovation, emerging markets and new technologies through:
Green field ventures
Business start-up consulting
Feasibility studies
Project management
Business plans
Budget planning
Business Accelerator Engagement & Support
Finance consulting
Equity finance consulting
Non-refundable grants consulting
Joint Venture consulting
Business Partners identification & consulting
International Business Network consulting
Strategic industrial & commercial advice
Due Diligence execution
Developing Foreign Market Entry Strategies
Identification of the appropriate strategic alliance partners
Identification of investors, funds or resources
Investment consulting
Identification of existing competitors
Market analysis
Business management & consulting
Marketing research and consultancies
Career development consulting
Commercial information
If you are also looking to Maintain privacy, Protect assets and manage risk, Avoid bureaucracy or Enhance asset manageability with limited bearer shares, we can assist you with the establishment of International Offshore Companies in the United Arab Emirates.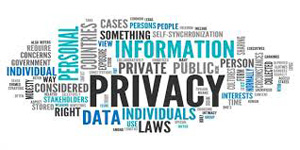 For more in-depth information on the specific services please e-mail info@iconsfze.com or if you simply have a product or service that you would like us to help you market in the MENA region or internationally, please contact us.
If you are seeking for opportunities and would like to go for a positive change, this is the right place for you to be. Find out about the latest Business Opportunities, offers and much more. There is no second chance for doing first hand good business and this is where you can find it. The natural place for business!
 Push the button to apply