We thank you for your interest in our INFINITY-Partners; the best way to find a partner to start a Joint Venture. INFINITY puts the needs of those who are about to look into new international markets at the center of attention, putting them at ease even in foreign and unknown environments. A real protected cradle to start new projects and give life to new ideas or collaborations.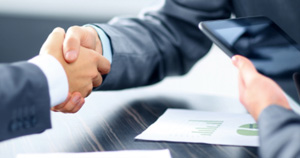 by APPLYING TO OUR INFINITY PROGRAM you will have access to reliable partners for your joint venture and will be assisted in your international business pursuit.
Fastrack for INFINITY-Partners Application:
To complete your "Application registration" please proceed as follows…
Fill-in the "ICONS INFINITY Application form":
DOWNLOAD – "INFINITY_APP_FORM_&_INSTRUCTIONS" – here!
Pay "Administration and registration fees" of USD 630.00 (USD six hundred and thirty only) by clicking on the "Pay Now"  button below.
Scan filled-in "ICONS INFINITY Application form" and payment receipt or proof of payment;
Send your company profile / corporate presentation and desired sponsor or requirements, together with the 2 scanned documents mentioned above as attachments by e-mail to: infinity.applications@iconsfze.com .
USD 630.00 – INFINITY-Partners Application Admin Fee
Notice:     If you are an ICONS Investor this "Admin Submission Fee" is Free of Charge. Courtesy of ICONS GROUP as an ongoing commitment towards synergy and loyalty of its Shareholders. For more information on how to become an ICONS Investor please visit this link: http://www.iconsinfinity.com/investors/. For information on Benefits, Return on Investment, Bonus & Savings and Guarantees please see: http://www.iconsinfinity.com/2018/11/the-icons-ownership-opportunity/.
Undertaking:     I, the applicant, hereby certify that I have read and understood all the statements/questions in this application. The answers and information furnished in this application are true and correct to the best of my knowledge and belief. I understand that once paid the application is non-refundable irrespective of the outcome of my application and doesn't in any way guarantee success which will largely depend on my requirements. I agree that I cannot cancel or amend this transaction. Any amendments are subject to a new application.
IMPORTANT:     We will answer all applications and communicate the result of the application.
link now with your expert guide for your partner identification & joint ventures