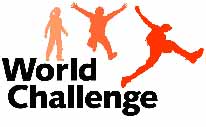 Ras Al Khaimah English Speaking School (RAKESS) have organized a mission for students in which a group of ten students are preparing to take part. It consists of a 4-week educational expedition to Tanzania which will involve a challenging 4 days trek to Mt Meru and working with the local community to help repair and redecorate a large school.
I'm a 15 years old student at RAKESS participating to this event and writing on our teams behalf. We would greatly appreciate your consideration, interest and financial support for our students team project.
I attached a brief presentation of the world challenge mission and the letter Mr Clarke (our Geography teacher) has drafted to endorse the mission.
As shown in the presentation, one of the tasks we have to achieve in order to complete the school mission is "fund collection". Our group of 10 people have to raise 150.000 Dhs (about US $ 42,000) for the whole group (15.000 Dhs – about US $ 4,200 each).
You could be of great help for us and we would really appreciate your support to collect the  funds required for the school mission. ICONS International has kindly set-up a "World  Challenge Account" for us making it easy for you to donate.
Donate now…
Should you prefer to pay your donation via:
Bank Transfer
Western Union
MoneyGram
please refer to "World Challenge Account" at the ICONS International Administration introduction section.
We thank you in advance for your support and look forward to sharing our experience with you after the event.
For more information you can contact me through ICONS International by sending an e-mail at: info@iconsfze.com .